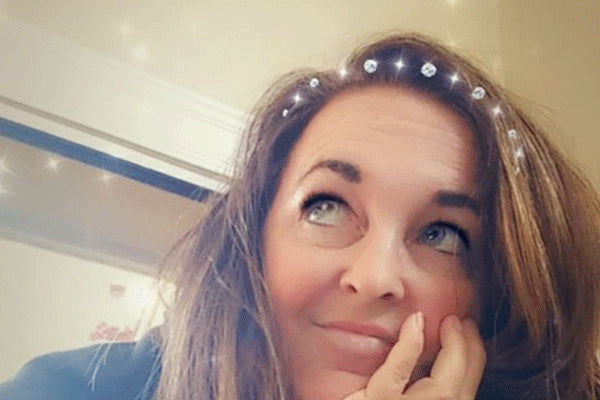 Jenna Lang
Co-Owner | Designer
I have created things and have seen everything with an artistic eye for as far back as I can remember. I absorbed it through my mother a seamstress and theatrical costume designer, along with my grandmother who was also a seamstress and very accomplished the art of crochet. Growing up I spent long afternoons after school along side my mother is the costume shop in which she worked. As a creative kid it was the only playground I needed. It was magical, and I loved watching the theatrical process from start to finish. As an adult I was a professional dancer for years, and while I loved to perform, I often found myself working in costume shops in my spare time. I couldn't shake my love for creating something tactile. I learned to sew and draft patterns at my mother's knee, much like chefs talk of learning to cook from their mother & grandmother.

In our home my mother kept a cedar chest, full of clothing that was made for me and my brothers, as well as her own wedding gown she had created and sewn by hand. It is all so timeless and many of the pieces of clothing are still relevant today. It wasn't until after the birth of my daughter, did my love affair with non-theatrical clothing take shape, giving me the motivation to leave the stage and costumes behind. I reflect back to that treasured clothing my mother kept and I think, if I want those sort of keepsakes, why wouldn't other people want the same. Creating custom wedding attire seems like just the avenue to make those timeless memories happen!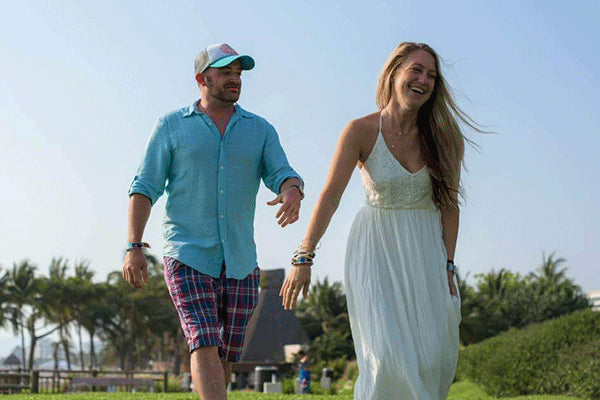 Marissa Charest
Co-Owner | Designer
As a recent newlywed, I understand better than most how important your special day is. For months, sometimes years, you've been planning and dreaming about every detail, and now it's time to create the perfect dress for your perfect day. Thanks to my own experience—including two postponements (thank you, COVID-19)—I realized the most important thing is for a bride to feel confidently beautiful on her wedding day. As my own wedding-day plans kept changing, I knew that no matter what else happened (and a lot happened), your dress is one thing you can control.

I have always had an eye for style and design. At one time, I owned my own jewelry line and worked closely with Jenna at Beane and Company; in fact, Jenna and I have been cooperatively creative together for almost two decades. The highlight of our time together was having Jenna remake my mother's wedding dress into one that was uniquely my own. She gave me the dress of my dreams that honored both my vision and my past, and I am passionate about making sure every bride can have the same, supportive experience of working with a team that really "gets" her.

I thrive on planning things down to the smallest detail, and that's been true since I was a little girl creating custom covers for my journals, monogrammed storage boxes for my treasures, and bespoke frames and scrapbooks for saving all the fun memories. When I got engaged, I couldn't wait to create special engagement swag and clothing, taking any opportunity to invite the world to share my engagement bliss, and that feeling of happiness and excitement is what I want to share with other brides through our collaboration at Lily Shane Bridal.

In my spare time, I love creating custom home décor and unique gifts for family and friends. I enjoy playing social sports (I previously organized and ran several leagues), and my favorite was the kickball team where I met my husband, Brett. He and I live in Canyon Lake, CA, with our two dogs, DD and King.