Marissa's Dress Transformation - The Beginning
Posted by AMIT SUTHAR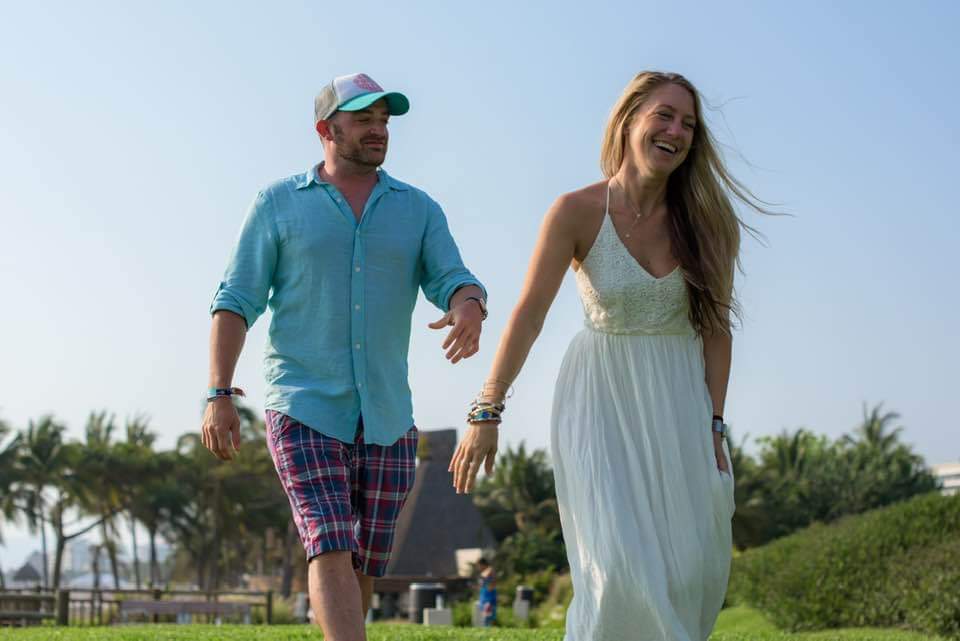 For those of you who don't know, Marissa is one of our own here at Lily Shane. She is my partner in crime in more ways than one! We are business partners and co-owners, working hard to build Lily Shane from the ground up. What you may not know is that Marissa and I go back more than 18 years. She and I were friends before Lily Shane was a twinkle in our eye!
Fast forward to 2018-ish, and I was thrilled when Marissa announced her engagement. Most brides begin planning their big day by deciding what they'll wear, so my advice to Marissa was the same as it is to all brides: go try on a few dresses. Try on several styles you think you like and see if they actually flatter you the way you envision they do. Also, try on styles you think you don't like. You may be surprised (as I was with my own wedding dress choice).
Marissa knew she was having a destination wedding, and she was very clear about her aesthetic. She also knew she wanted to use her mother's gown in some capacity.
At first, she thought she might purchase something for the ceremony and then alter her mother's dress to wear to the reception or the rehearsal dinner.
But the more she thought about it and the more planning progressed, the more she realized that she wanted her mother's dress to be her ceremony dress. That's when the work began—the process of deciding how we were going to rework, update, and modernize the dress so it honored the original dress but also suited Marissa and her personality.
Marissa's parents were married in 1982, so while the dress was trendy for the time, it was definitely dated. Still, there were many things in our favor with her mother's dress. First, it was well-constructed of quality materials. Her mother had the dress preserved professionally, and it had been well taken care of over the years. Last and most important, it was a perfect fit! Not only was it the right size, but it was the right length too. No major structural changes had to be made unless she wanted them!
This is just a taste of the beginning of our journey to upcycle, rework, modernize, and reuse a beautiful, well-constructed 1980s wedding dress that had a ton of sentimental value. Stay tuned for several more installments documenting our road to the perfect wedding dress for Marissa.
*Spoiler Alert* It ended up being a very long and winding road! Her original wedding date was June 2020, but then the pandemic hit. More on how things unfolded in the next post.
Cheers!!
- Jenna Collection 2019 Sale 70% Off Title for image