Erin's Wedding Dress (Part 2)
Posted by AMIT SUTHAR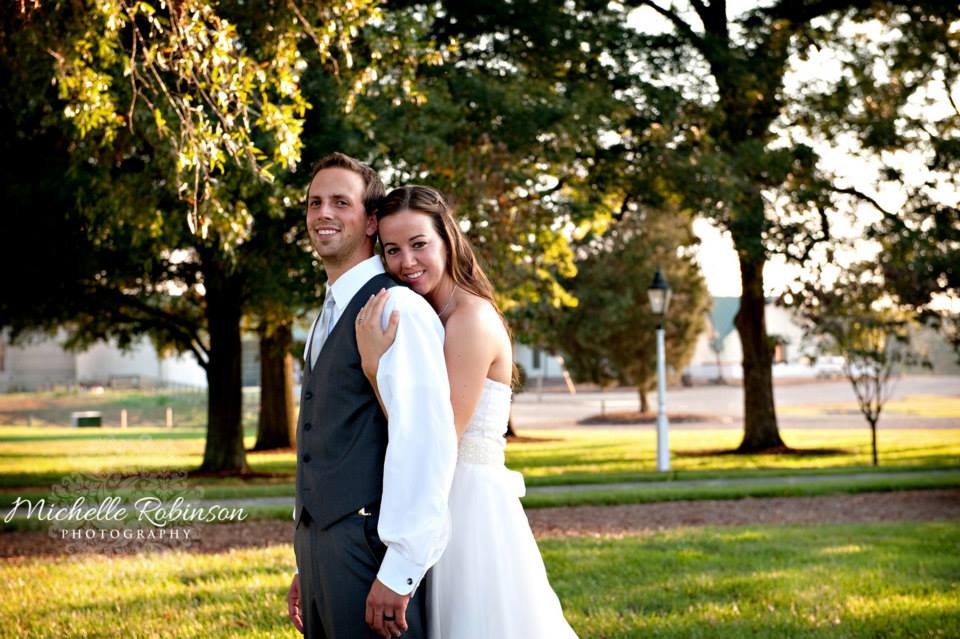 So the date has finally come and gone. The wedding photos are finally here, and it is FINALLY okay for everyone to see the dress!! The suspense was killing me!! So not only did I do Erin's dress but I did all the little attendants clothing too. I made 2 flower girl dresses and a ring bearer outfit. Whew…with the months of anticipation, I feel like I have given birth! Now that it is all behind us, I will say this, it was an absolutely beautiful wedding with lots of love. My sister in law Erin was a beautiful bride and we are thrilled to finally (after 8 years) have Uncle Andrew officially in the family.
So let's go back to the beginning. After Erin decided to use her Mom's dress,  keep the skirt portion, and just re-construct the top, I started with constructing the new bodice out of muslin (an inexpensive cotton).  That would later be used as a pattern for her dress. The fact that she lived across the country posed a slight problem. Lucky for me she happens to live in the same town as my Mom! So everything was shipped to my mom and fitted (sometimes face-timed)…then shipped back to me.
Then with much hesitation on my part, the reconstruction began. I took apart her Mom's dress very carefully! Knowing we were going to use so many pieces of it. I took the capelet portion off and used that lace to cover the new bodice. For those of you who sew, you know how nervous you are that you won't have enough fabric. It was especially nerve racking because I knew it was IMPOSSIBLE to get any more of the lace. So there could be NO mis-cuts. I waited until everyone was out of the house so as not to have any distractions while cutting the lace…I had exactly enough…not an inch more!!! I could breathe, the biggest milestone had been reached.
 Tammy's original dress had an organza overlay, on the skirt, with a heavy taffeta underskirt.  She probably wore a crinoline to make it stand out a bit. Erin wanted a softer "flow-y" feel to her dress. So we kept the original organza over skirt and replaced the underskirt with several layers of chiffon. She also wanted to add some more appliques to the skirt. Luckily the lace used on the skirt was a different lace than was used on the top, and I was able to match the allercon lace that had already been cut and appliqued.
I added a few extra personal touches, to finish it off. I took a piece of Tammy's original bodice and monogrammed it to put over Erin's heart in her new dress. She also wanted her and Andrew's wedding date monogrammed into the hem of the skirt.
"Pull it apart, make it beautiful for Erin too!!"
On a less stressful note, I did all the "little" attendants attire too. Here are the very adorable flower girls and ring bearer.
Here are a few of my favorite shots from the wedding. Enjoy! A very special thanks to my sister in law Erin for trusting me to do this, and for letting me be such a big part of her and Andrew's special day!
Jenna Collection 2019 Sale 70% Off Title for image