Erin's Wedding Dress (Part 1)
Posted by AMIT SUTHAR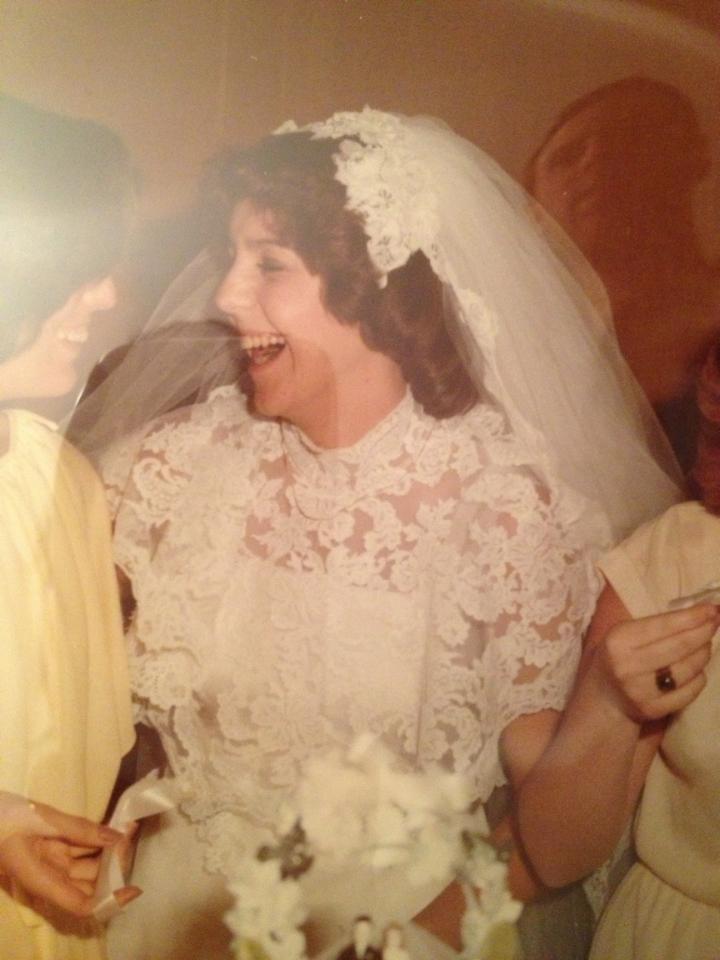 My Sister-in-Law (my husband's sister), Erin, is getting married! Not only is it exciting for me personally, She was roughly 11 when I met her. It's extra exciting because she has asked me to make her dress! We have actually decided to re-construct her mother's dress.
Let me give you a little back story…my husband's parents were married May 19, 1979. My Mother-in-law was from a very large Catholic family in New Orleans. They were married 20 years (almost to the date), and three children, when she passed away from breast cancer. My husband was just 15 and Erin was 11. So naturally when Erin began making wedding plans, like every girl does, she pulled out her mother's dress to look at. She had never intended to use it. We had many design ideas set aside to make a completely new dress. But when she looked at her mom's dress…the ideas on how to use it, but make it feel like her own kept coming!
I never had the pleasure of meeting my mother in law. Her name was Tammy. A lot of women complain about their Mother-in-Law…but I am very sad, especially now that I have children, she is not here.  So when Erin shipped her dress to me here in California from North Carolina, it was a lot more emotional when I opened the dress than I expected. I thought, at first, I am never going to be able to cut this dress apart. It was such a symbol of her and my Father-in-law's great love for each other. Her Aunt Kate had made it for her. It kinda felt like the last material link I had to Tammy. But from all I've been told about her, she would be the first one to say, "pull it apart, make it beautiful for Erin too!"
And so the process begins! I am going to document the whole shabang for Erin from start to finish. This is my wedding gift to her! Here is a sketch of what we plan to do with it. Stay tuned to find out how the finished product turns out!
Jenna Collection 2019 Sale 70% Off Title for image